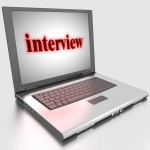 Employers and graduate school programs are increasingly using online technology such as Skype™ to interview potential applicants. College students may be initially relieved to find out they are going to be interviewed over the Internet, because it is so convenient and, in some ways, less intimidating than a meeting in person in the organization's offices. However, a Skype interview needs to be taken every bit as seriously as an in-person meeting and, in many ways, is actually more challenging.
I came across a fantastic YouTube video about preparing for a Skype interview, produced by NDT Training Videos, which I invite you to view here: SKYPE PREP.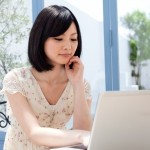 As the video clearly points out, it is important for you to dress as though you are in an actual face-to-face interview. Although the webcam generally only covers the applicant from the waist up, I would suggest dressing professionally head to toe; I believe when you completely "feel" the part, you will more convincingly act the part. Your personal presentation should include make-up (guys could actually consider this too, just like TV news anchors), because as we all know from whenever we have used vehicles like Skype or Face Time, the person on the other end can look pretty "washed out."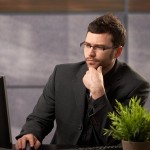 Managing your physical background is essential. As a career consultant, I have "Skyped" with numerous students over the years, and their dorm rooms are not exactly professional-looking backdrops! Reserve a conference room where you can have privacy for an hour, which would create a businesslike ambience. Be careful not to use too pristine an environment, however, with a white wall that would lack warmth, and the echo of an empty room. There should at least be something behind you, such as a plant, or some bookcases!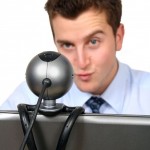 Adjust the view, light, sound, and other technical elements. As the video advises, place your laptop on a box on top of the desk or table, so that the webcam is focused on your face (eye-level), not your neck or chest, or the top of your head. Look right into the webcam (not the screen!) as though making eye contact with another human being. Adjust the lighting so that you do not look like you are in a police interrogation. Experiment with the microphone and volume. And don't forget to turn off other applications that can slow down or "freeze" the Skype program!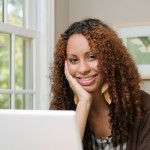 Practice via Skype before the actual interview. Practice online with a friend or family member in another location, not only to help rehearse the responses to likely questions and craft the message, but also to obtain feedback on how you appear and sound to someone on the other end! Remember to speak slowly, because of the delays that often happen with online communication; when you are in the actual interview, you are likely to speed up a bit due to nervousness, so keep slowing yourself down. Keep your hands out of the way of the camera; expressive, waving hands are more distracting on a computer screen than in person. And don't forget to smile!
Such preparation will hopefully prevent technical glitches that could ruin an otherwise wonderful interview. It is like having a "tech rehearsal" before a stage production to make sure the sound and lighting optimizes the actors' performance.
For additional advice, check out articles such as: "13 Tips for Nailing a Skype Interview" (USA Today) and "How to Ace Your Skype Interview" (College Magazine). Position U 4 College provides resume help and interview preparation, in-person and via online technology, for students applying to graduate programs, as well as those seeking internships or employment.